Many people, myself included, will proudly hail Samus as one of the first solid female protagonists in video games. Slapping a bow and a beauty mark on Pac Man just didn't catch gamers' imaginations in the same way. Was that because nobody wants to identify with a sentient orb whose sole purpose is to eat and terrorise the dead, and look good while doing so? As on point as her Marilyn-esque lipstick may have been, for some reason, we the people tend to favor humanoids.
The accomplishments of Samus as a character notwithstanding, I am here to talk about the conception of the fictitious heroine rather than her motivations. We've heard before that Samus might have been intended as a trans-woman, which in itself causes a huge mire of sticky social issues. The quandary being that the designer responsible may have been thinking along less
accepting
lines and may have covertly inserting his own sexist disposition wherein he believes a woman born as a man to be inherently more capable as a hero.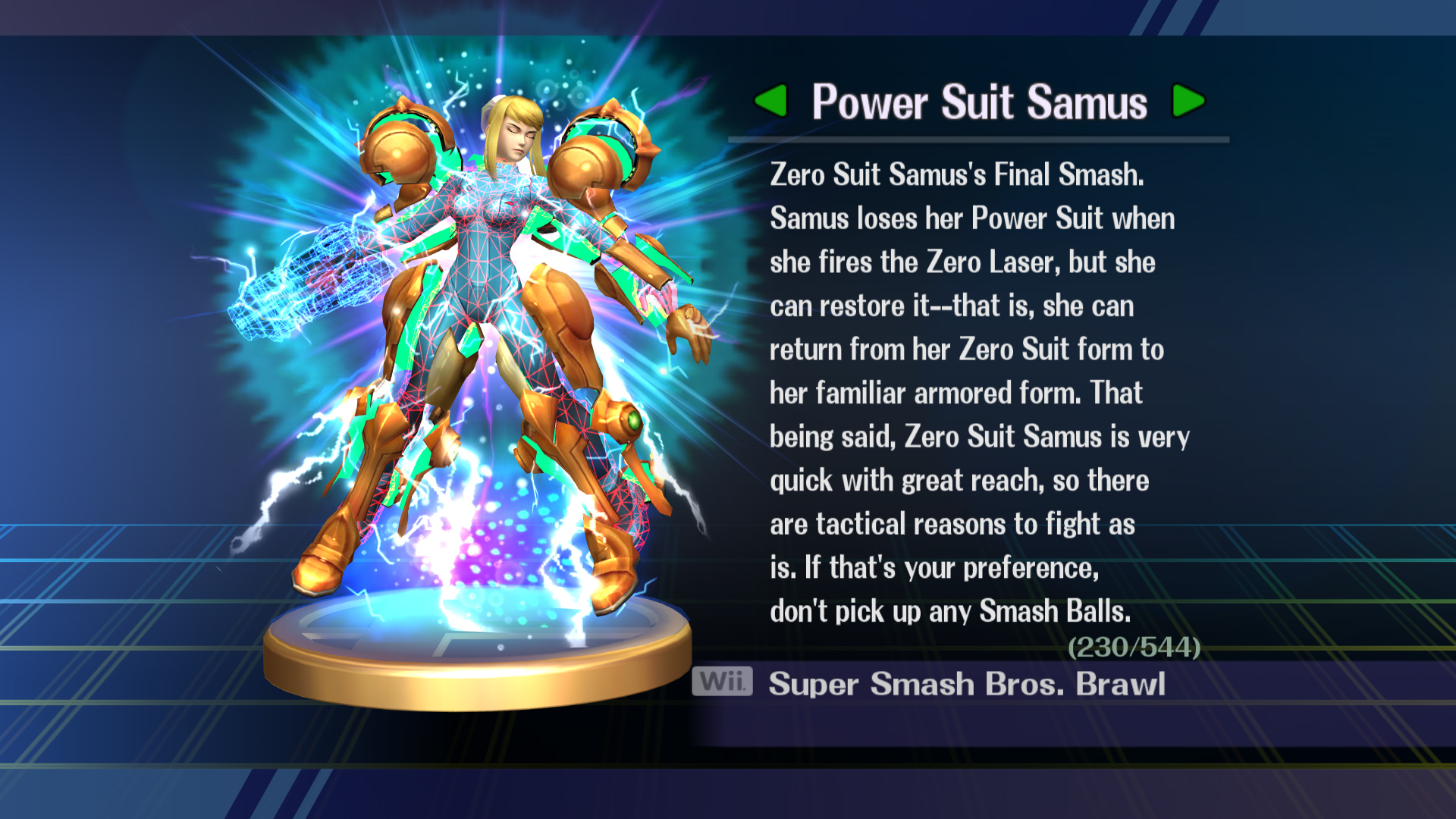 Let's all leave that in the attic for the time being, and talk about what we can know about the character, though. First of all, there is no disagreeing that Samus appears at the end of the game as the lady in the metal husk, the Ghost in the Shell, if you'll indulge me. This has been much discussed, but there are two ways to read the actions of the designers. They had believed that others would be surprised that Samus was actually a woman, and they've said as much. Naturally then, the question must be asked, did they really think that was so surprising? Is that intended as surprising because they themselves believed it infeasible, or did they simply believe the mainstream would find it surprising?
There is no question that the role may have been influenced by the iconic and brusk Ellen Ripley, played by Sigourney Weaver, as that is a matter of record.
The stumbling point with that narrative, however, is the arguably likely scenario that the developers simply wanted to reward their presumed, hetero, male audience with a vivacious woman in a bikini for having completed the game in minimal time. Does the reveal at the end then deserve description as a strip-tease?
It is probable that these questions will rightly go on unanswered, left to be wondered at by fans for the ages. Much of Samus's character has been handled in secrecy, and stating with clarity may hurt the character's reputation. If the developers had originally intended to dangle a bit of cleavage in front of a young male audience as a means of motivation, it would serve them rightly to have it backfire as being considered a laudible and celebrated landmark in gaming equality.