Okay, disclaimer:
since the site bitches about my giant word count in a single post since I write A LOT - I'm chopped up this review into 3 parts. This first post is general stuff then the second post talks about story and gameplay, and the third post is about music, graphics and the wrap up.
Oh man, I miss the blog spot now in the old forum. Used to post my reviews there. But anyway.
HI!
I very rarely write a review for a hot, fresh new video game. This became an exception because I finished it relatively quickly compared to most new video games I buy, and because how immersive the experience was. By now many of you have seen or heard one of the biggest crazes in video games – Persona 5. The last main installment of the Persona series was
Shin Megami Tensei: Persona 4
, released way back in 2008 for the PlayStation 2. As such, fans of the series have waited a long time (nearly 10 years) for another Persona game. Atlus officially announced Persona 5 way back in 2013 and was set to be released in 2014. Due to the usual setbacks with grandiose projects, it wasn't released until September 2016 in Japan and April 2017 in the rest of the world. People waited and waited and oh boy – did Atlus deliver or what?This review will go over so many things, but more importantly, I will write it as though you know nothing about the series like I did when I started Persona 5. I first heard about it last year when I went on vacation to California, and my friend Carlos told me allllll about it.

Personal Background:
I grew up in high school reading and watching plenty of gentleman-thief fiction. It started with the anime
Lupin the Third
and I worked my way through books like
The Scarlet Pimpernel
by Baroness Orczy, then
The Mark of Zorro
by Johnston McCully, and novels starring The Saint, created by Leslie Charteris.
Lupin the Third
particularly remains a fond teenage memory growing up.
It was the first anime that I really got into. It was a mix between James Bond and Bugs Bunny. I then learned that Lupin the Third and some of its characters were drawn from earlier characters. Lupin is called "the Third' because he claims to be the grandson of Arséne Lupin, a character written by French author Maurice Leblanc.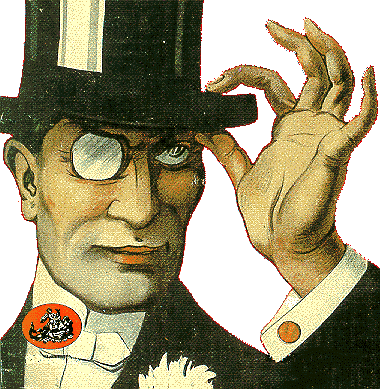 Maurice meant to write Arséne Lupin as crime's answer to Sherlock Holmes. Arséne wasn't villainous though. He stole for the sake of the thrill and never from the innocent. But he didn't quite give to the poor like a Robin Hood – he stole from the rich who didn't take good care of their precious collections, believing only he truly knew how to take care of them. Other times he did steal to teach some creep or idiot a lesson.
Persona 5
ties into Leblanc's long-forgotten creation. The character manages to survive today only through the form of the anime Lupin the Third. The entire cast of
Persona 5
is a group of persecuted teenage outcasts fighting back the system and stealing people's "hearts". They do so with jazzy, funky riffs in the background and wearing masks like in a masquerade ball. You have no idea how much I enjoyed the aesthetic of this game, and when they make the Leblanc references early on, I practically fangirled.
What is Persona about?
Long story short – Carl Jung.
That handsome nerd right there.
The series takes Carl Jung's work (collective unconsciousness, archetypes, shadows, etc.) and puts them into a weird blend of speculative/science fiction. Like Final Fantasy, each Persona game is set in its own world with its own story and rules. Some common elements include the teenage protagonists, balancing high school life, the metaphysical creatures known as "personas", and amazing music that you keep replaying on YouTube and hope to find a copy of somewhere online to torrent or rip. Persona the series is itself a spin-off of a larger video game series called
Shin Megami Tensei
. The latter is more focused on the concept of computer programs created to summon demons. That same technology is more or less referenced in Persona but the focus is more on the personas.
I went further down the rabbit hole and found that
Shin Megami Tensei
is actually based off a novel from way back in 1986 called
Digital Devil Story: Goddess Reincarnation
by Aya Nish-itani. (I added a dash because VGF censored it thinking I was using the curse word lmao)
It's about a high school student who was beat up and takes his revenge by....using....his computer program that can summon demons. I know. It's anime ****. You just roll with it. From what I've read and heard about it, it's pretty much what you'd expect from a trashy late '80's horror sci-fi novel.
So with all that background stuff out of the way, let's get on with the video game review.